skin deep
the bowes museum
county durham, uk
10 march 2018 - 17 june 2018
The first extensive survey of Jonathan Yeo's Aesthetic Surgery Series opens at the Bowes Museum on 10th March.
Jonathan has been working for several years on paintings of cosmetic surgery patients before, during and after operations. The twenty four paintings, which depict procedures such as facelifts, breast enhancements and gender reassignments amongst others, continue a tradition of artists such as Rembrandt and Leonardo de Vinci who studied the dissection of human bodies for their work. Yeo worked with several leading cosmetic surgeons and witnessed plastic surgery operations at first hand.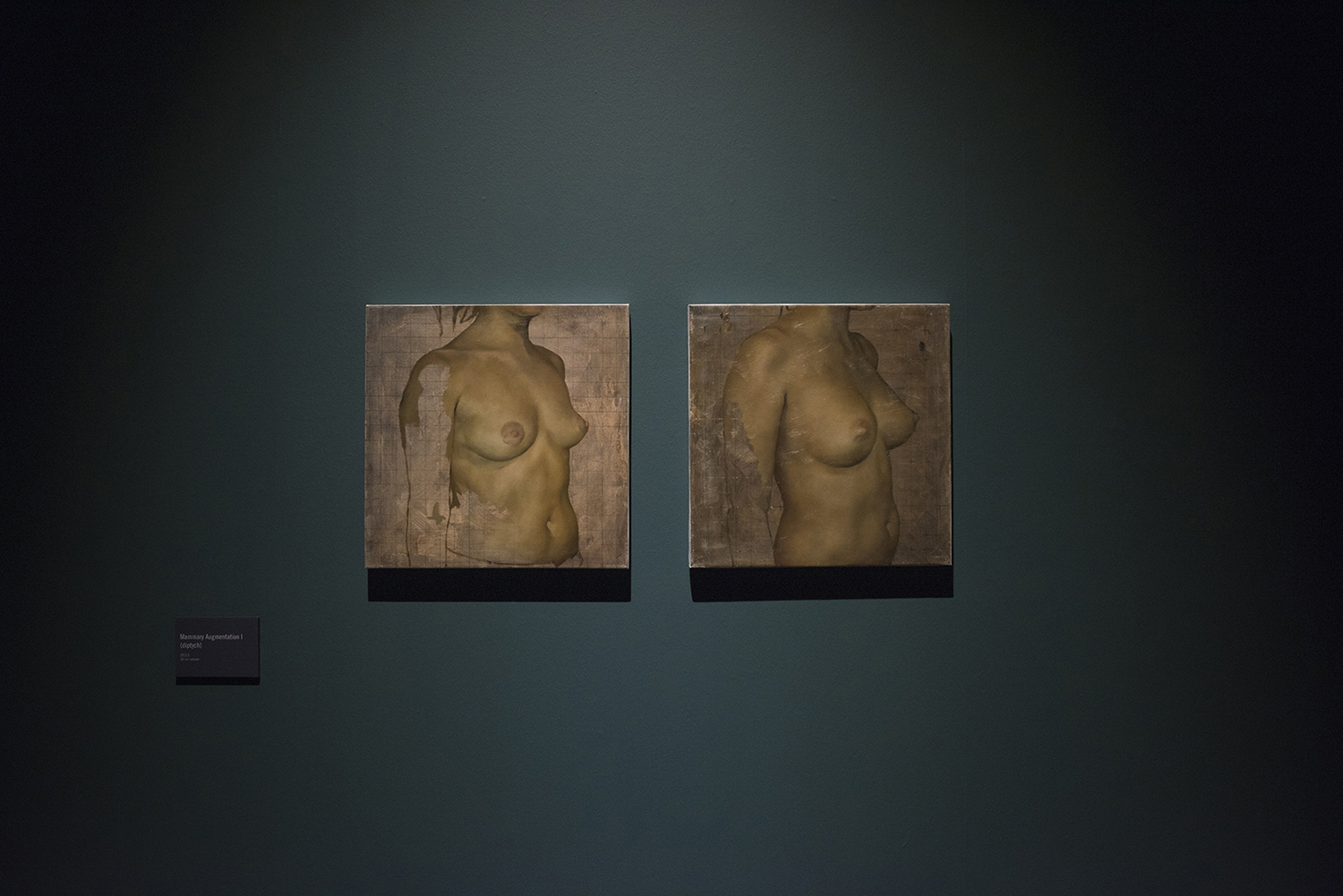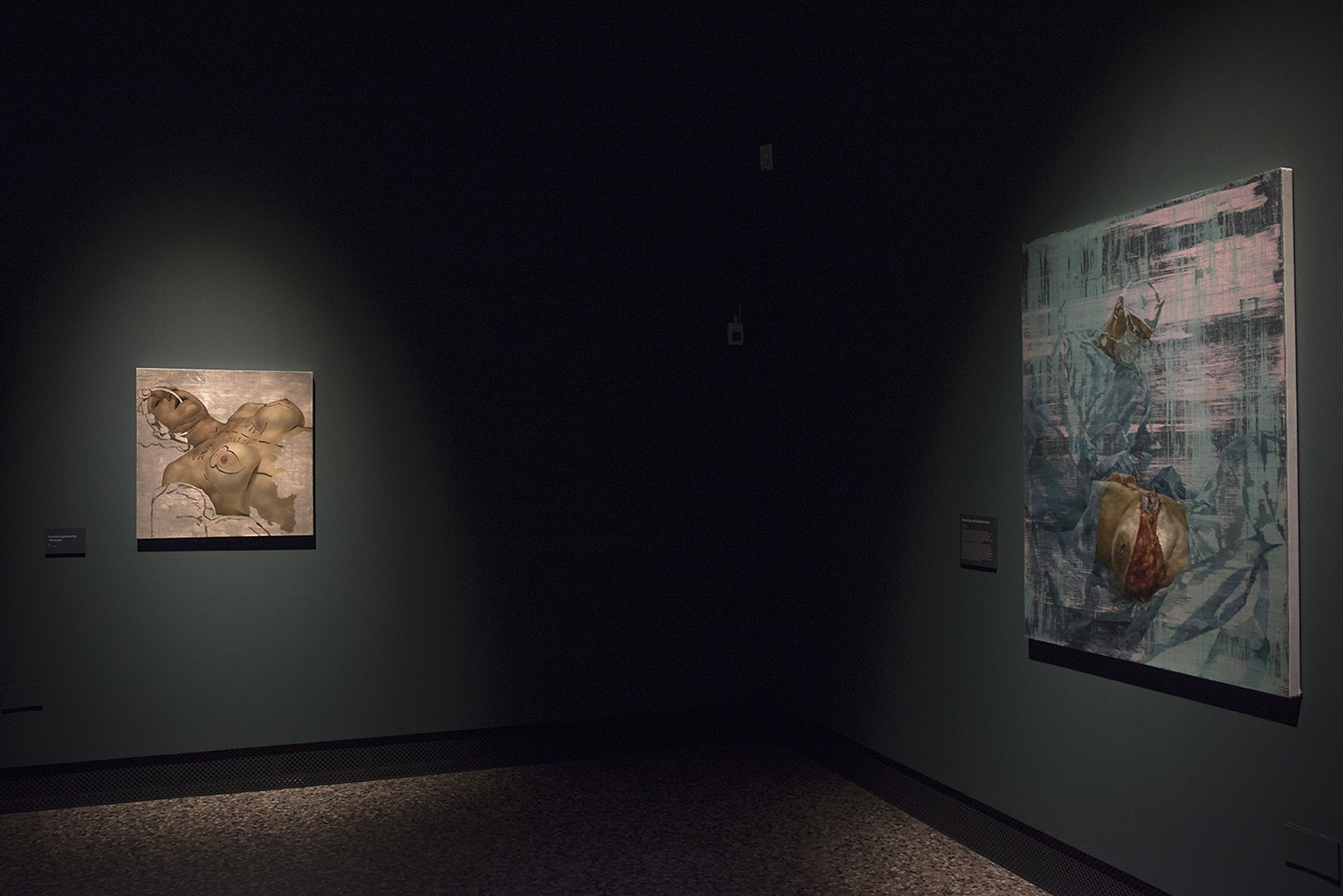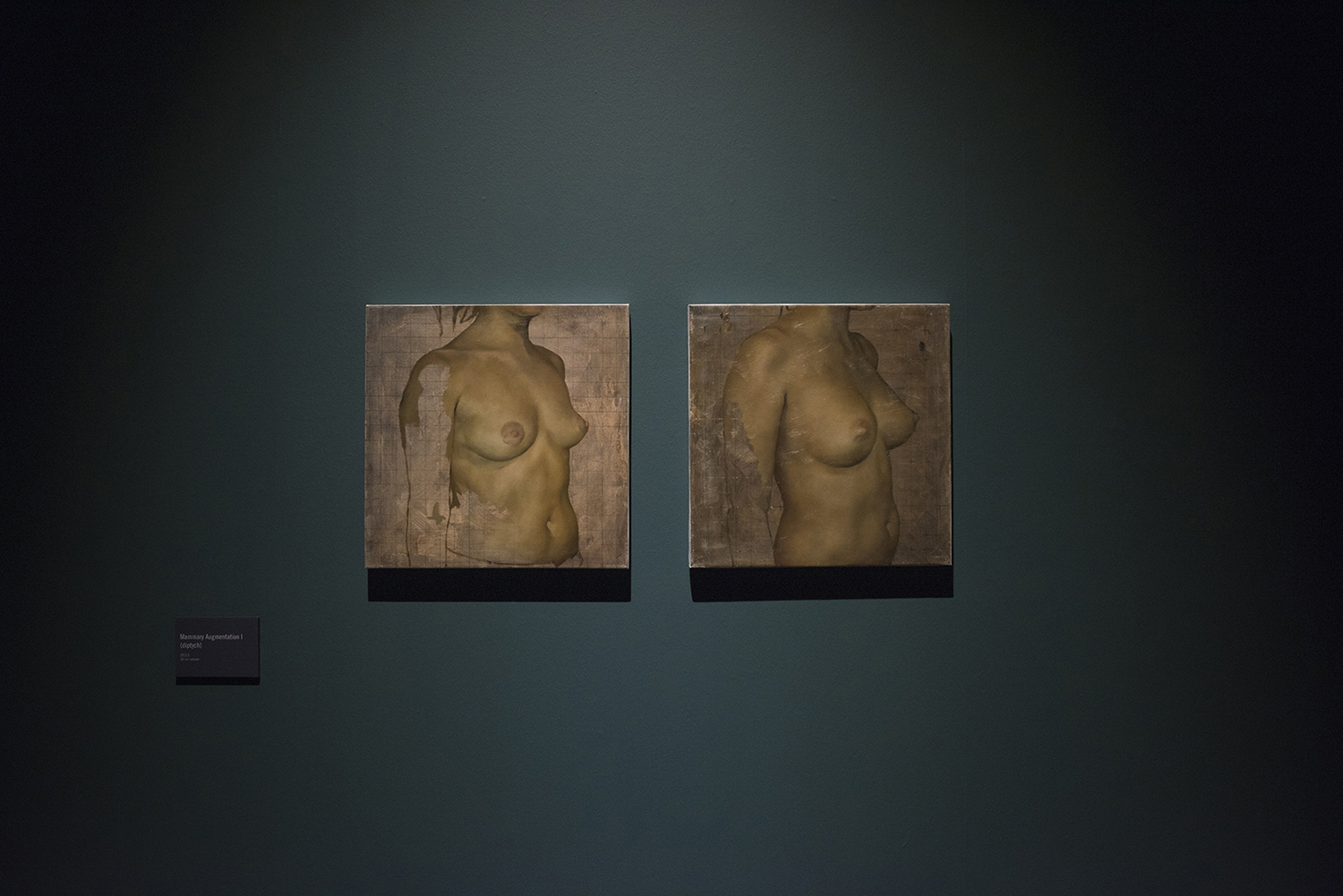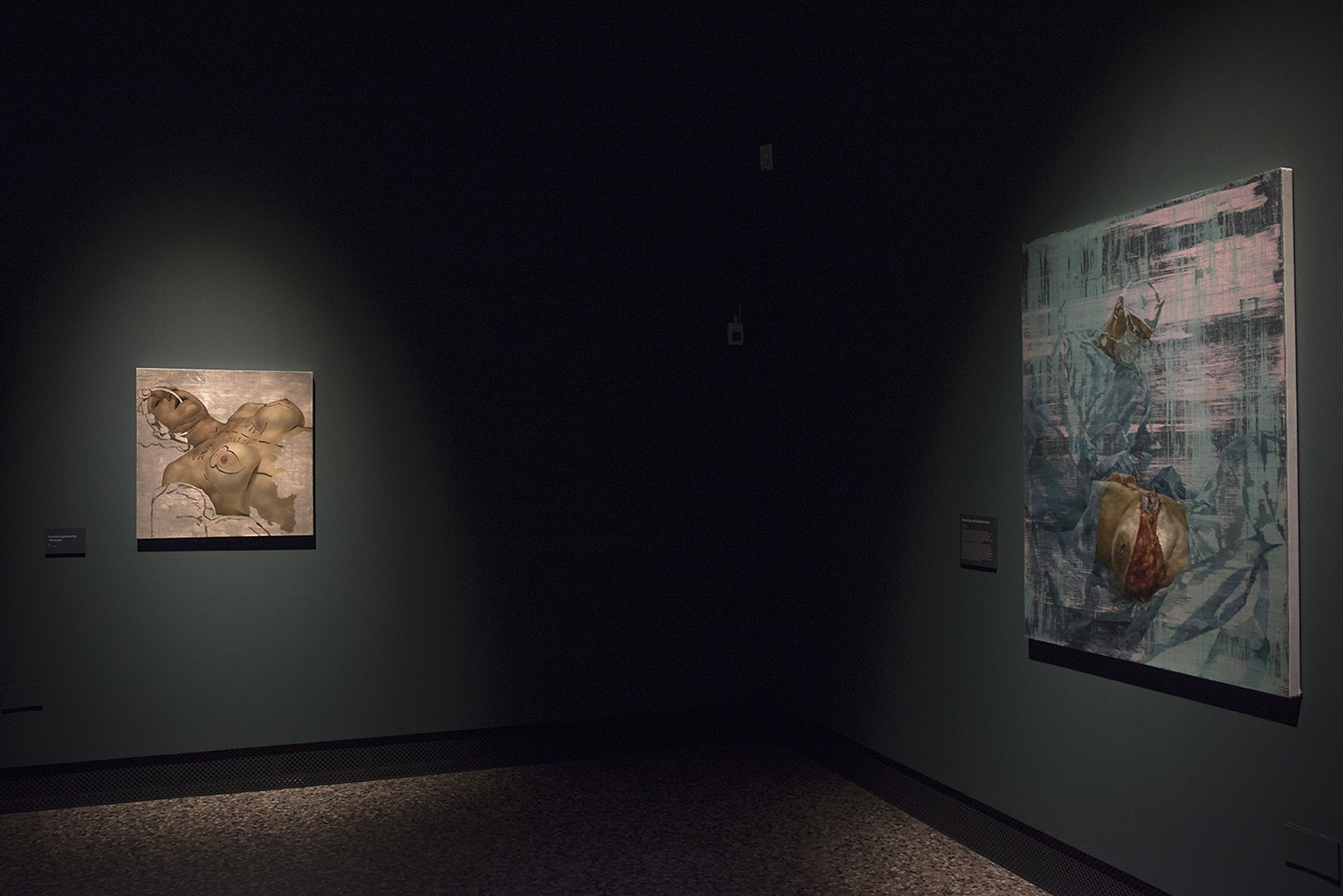 Two new paintings are based on Yeo's observations, sketches and photographs of a facelift and a gender reassignment from inside the operating theatre.
The exhibition reveals many unseen aspects of this contemporary phenomenon, examining the reality of what happens in the operations, and inviting the audience to reflect on the lengths patients will go to in the pursuit of beauty and the pressures behind decisions to undergo surgery.
The Aesthetic Surgery Series, which he started in 2008, explores the process of cosmetic enhancement, people's motivations for undergoing surgery and society's preoccupation with youth and beauty. Yeo's background as a student of faces draws attention to the questions of why people take risks in the pursuit of perfection and whether facelifts and other surgical procedures start to affect the way we communicate in a non- verbal way.
Yeo says: "I was coming at it mostly from my perspective as a portraitist but I quickly realised there were many areas it touched upon in our individual psyche, in our wider culture and perceptions about appearance and beauty".
Skin Deep explores the processes involved in cosmetic surgery, what it tells us about an individual's self-image, perceived cultural ideals of beauty, and the psychology behind an endless search for perfection.
The Bowes Museum
The Bowes Museum has a nationally renowned art collection and is situated in the town of Barnard Castle, County Durham. Named after its founders, John & Joséphine Bowes, this French château-style building opened to the public in 1892. The museum is home to the most important collection of European fine and decorative arts in the North of England, including paintings by El Greco, Van Dyck, Canaletto, Gainsborough, Goya and other masterpieces.
"For me, Jonathan Yeo's Aesthetic Surgery Series trigger memories as a student of art history. In lectures we analysed Leonardo da Vinci's anatomical drawings, Rembrandt's masterpiece of a seventeenth century anatomy lesson in Amsterdam and Barbara Hepworth's beautiful images of surgeons at work during the birth of the National Health Service.
Yeo's representations of surgery continue a tradition and visual language developed over many centuries of the interaction between artist and surgeon. "
Adrian Jenkins – Director, The Bowes Museum
For further information http://thebowesmuseum.org.uk/Exhibitions/2018/Jonathan-Yeo-Skin-Deep